If you are short of time, the concise answer to this is yes. You would be crazy not to use professional piano movers. Why? Firstly have you seen the size of a piano?! It's certainly no gentle giant; pianos are a serious piece of kit. You might be able to get Jack and Dan from work to help move your tables and chairs but moving a piano is a whole different ball game. Also, do you really want them touching your 100-year-old grand piano? Exactly – its not worth the agro. 
There's a lot to think about, even if you are just moving your piano to a different room, let alone a new house. Pianos are next-level heavy, and then there are the keys, wires and pedals to think about. Damaging a piano when moving can be costly, and parts may be impossible to replace in some cases. If that's not enough to convince you, then keep reading for five reasons why you would be crazy to hire professional piano movers.
What would happen if a piano fell on you? You would B flat. Sorry.. lousy joke. In all seriousness, pianos are awkwardly shaped and heavy. The average piano weighs in at a hefty 750 pounds, and the big boys can be over 1400 pounds. It takes two heroically strong individuals to lift something that big. One slip, and some severe damage could occur.
Professional piano movers have the experience and know-how to understand how a piano is likely to react in the circumstances and know how to treat the piano with respect and concentration.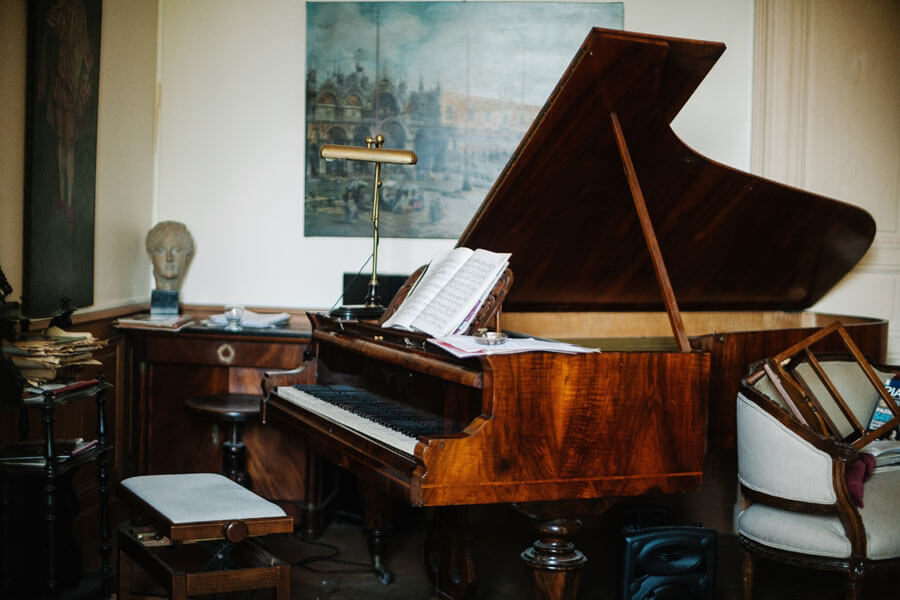 You don't want to damage your home
If you don't have the expertise, tools or experience to move a piano, you risk everything from scuffed walls and floors to plaster damage to the walls. Piano movers will come equipped with all the tools and equipment they need to move a piano without risking serious damage to your property.
Reduce the chance of injury occurring
It's not just the piano at risk of damage during a move. When moving something that heavy, untrained movers put themselves at risk of serious injury. Piano movers undertake training to ensure they minimize the risk of damaging the piano and getting hurt themselves. They can manoeuvre your precious instrument through hallways, down stairwells or where else it needs moving without getting hurt.
We don't need to tell you that pianos are expensive pieces of kit. Costing anywhere between £2000-£8000 for a new upright model or £20k+ for a grand piano. You've paid a lot to tickle the ivories in style, so surely getting it moved professionally to avoid damage should be a no-brainer? Even a tune-up because of a bumpy move could set you back up to £200. Seriously, hire a piano mover, or you know, as the saying goes, you thought it was expensive to hire a professional? Wait until you hire an amateur. 
Your piano is not something from the Malm range at IKEA that you knocked together in 20 minutes. Pianos can have over 12000 individual parts, and despite their sturdy experience, they are fragile pieces of equipment that need to be treated with respect when moved. Hire a professional piano mover to prevent damage to one of the most complex and delicate pieces of equipment you own.
Are you looking for a professional piano mover in London? Then look no further. Contact the M25 team today to arrange your piano move.