Are you moving? Congratulations! Now buckle up; there's a lot to do before you can pop the bubbly. One of the things you will have to decide is how you will get your goods from your old home to your new pad. Maybe you'll hire a van and try and do it yourself (HAHAHA), or perhaps if you have any common sense, you'll decide you need some help. When googling professional services, you'll typically have two choices – hire a removal company – like the great team at M25 or a man with a van.
But what's the difference between the two? A removal and a man with a van service have some similarities (we both use vans for a start), but they also have some pretty significant differences. This article will look at the key differences and why you might choose one over the other.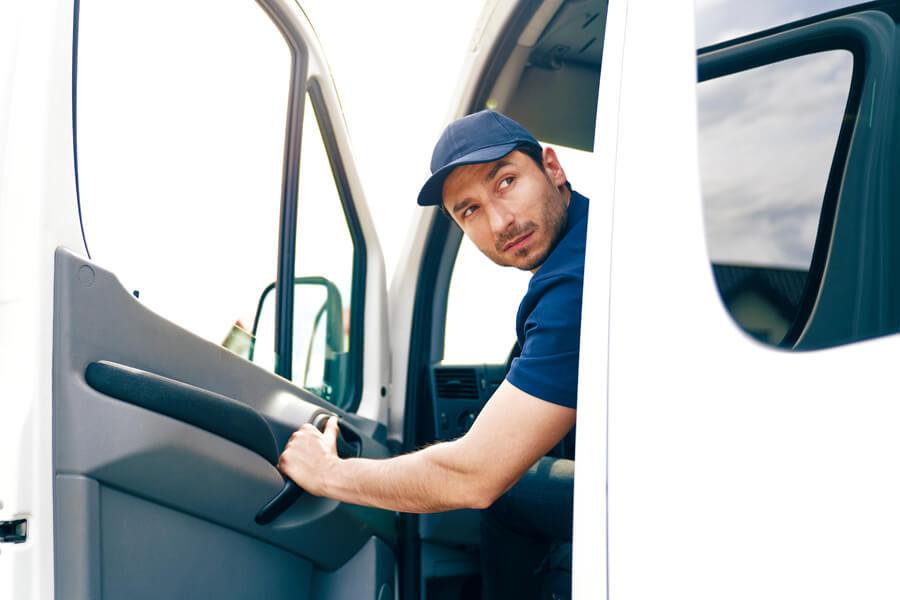 Professional removals company
Now, we are not here to disrespect the honest man with van services of this world, but we do need to highlight one thing removal companies like us have over a man with a van service: we have larger teams and can deal with moves of all shapes and sizes. So whether you are moving to an 8-bedroom mansion or a tiny studio flat, they will have a vehicle and team to get the job done with minimal fuss. Removal companies will also offer additional services like professional packing and dismantling/reassembling to help your move go as smoothly as possible and stop you from losing your cool trying to work out how the kid's bunkbed goes back together at 2 am whilst wishing for death to come.
Above all else, a removals company uses a team of qualified and trained professionals who know how to pack a van in the most efficient way possible. An experienced removal person knows how to handle your fragile items and will take the time and care to pack and unpack your goods as if they were their own – meaning they probably won't drop them.
A man with van services is typically more suited to small moves or just transporting a few items. Yes, you might find them a bit cheaper, but they will typically have just one vehicle and operate a one or two-person team. Moving the entire contents of your family home will likely take multiple trips in a man with a van.
Because of the small workforce, you should also be prepared to chip in and help with the heavy moving where necessary. Put simply, you get what you pay for. If you have a very small move to plan, then Dave off gumtree might be the right man for the job.
Removal company + Man with a van = Supervan!
Because we like to keep our audience on the edge of their seats, we would like to throw in the third option for those debating between hiring a man with a van or a removal company. That is the M25 super van – Our very own man with a van service. The M25 geniuses put their heads together and concluded not everyone needs a complete house move service. If you want to move a few items across London, a removal company might not be the most cost-effective option, but they might also want someone more reputable than Dave from Gumtree (sorry, Dave).
What is it? Well, it's like a man with a van service, but so very much better. You can hire the van and driver for a half or full day and use the van to move anything you need for the booked time. You can pack the van yourself (which has a ton of cool features like boxes for slotting your cups and plates into and a portable clothes hanger). Alternatively, you can book a team to help you lift and shift. It's like a pick-and-mix sweet selection but with a van and removal service instead of gum drops and chocolate mice that won't cost you a penny more than the man with a van you found on gumtree.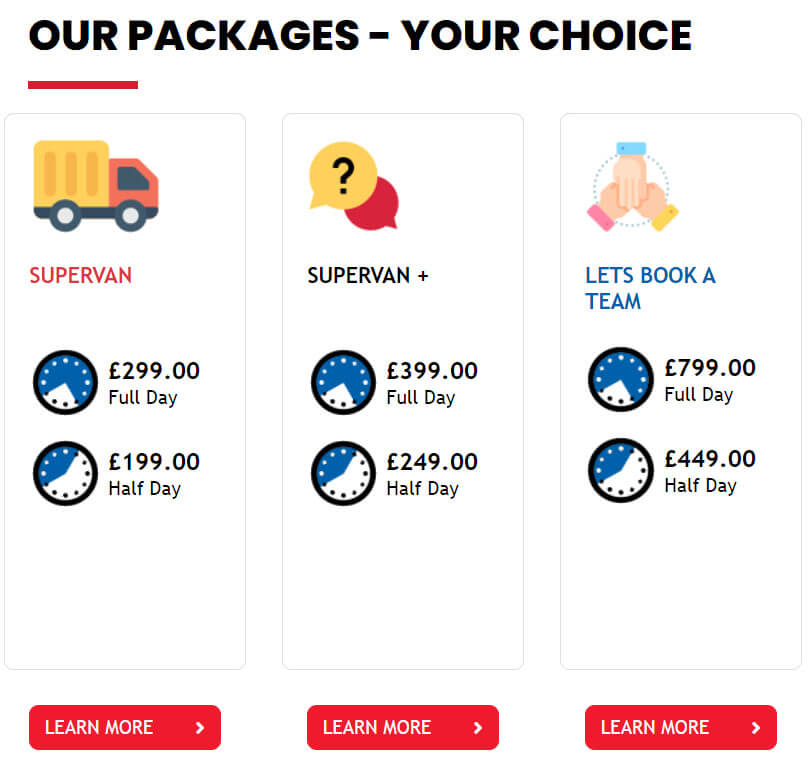 Removal company or man with a van, which one should you choose?
If you are moving an entire family home, we believe using a removal company is hands down the best option. You'll not only get a vehicle in which the entire contents of your home will fit, and a team of highly trained professionals whose mission is to move your goods carefully and efficiently whilst you start unpacking your new life. M25's supervan is a happy compromise if you need more than a man with a van but not the full removal service with all the bells and whistles.
Looking for the best removal company London has to offer? You've found us! Contact M25 to discuss your move requirements today.