#m25movers  #about #group #m25movers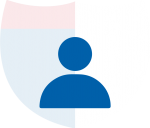 How do I create an account?
If you don't have an M25 group account yet, go to client.m25group.co.uk and click Sign Up. You can sign up for an account using your email address and password. Signing up and creating an M25 Group account is free. After you sign up, be sure to complete your account before making a reservation.
how to Edit or change details?
To reset your password.
If you've forgotten your password or you're having trouble logging in to your M25 Group account, go to the reset password page. Enter the email address you use for M25 Group, then click or tap Send reset link. You'll be emailed a link to reset your password.
To change your password.
If you know your current password and you want to change it:
Go to Account > Login & security
Next to Password, click or tap Update
Enter your current and new passwords, confirm your new password, then click or tap Update password
How do I edit my account settings or profile?
You can edit the information that appears on your profile, such as your main profile photo or email address, from your account settings.
The different sections of your profile include:
Edit Profile: Update the basics about who you are and where you live, including the phone number and email address you'll share when you have a confirmed reservation.
Photos: Upload a photo from your computer, or take one with your mobile device or webcam. Users can remove profile photos from their profile at any time.
How do I deactivate or delete my account?
To deactivate your account.
You'll need to log in to your account on a desktop computer or browser (not using the app) to deactivate your account, which you can do yourself through Manage your data.
When you deactivate your account:
Any reservations you currently have will automatically be cancelled.
Your profile will be hidden.
Some information, such as your reviews, may remain visible to others.
We'll retain your account data so you can reactivate your account in the future.
If you want to reactivate your account, you'll have to contact us.
To delete your account
If you want to close and delete your account permanently, you can do this yourself through Manage your data.
When you delete your account:
Any reservations you currently have will be cancelled automatically.
Once your request is processed, your personal information will be permanently deleted, except for specific information that we are legally required or permitted to retain, as outlined in our Privacy Policy.
Once your account is deleted, you can't reactivate it, recover any data, or regain access.
You'll need to set up a new account if you want to use us again.
If you have questions about exercising your data subject rights, find out more.
Can M25 deactivate my account?
M25 Group may limit, suspend, or deactivate your account, as outlined in our Terms of Service.
How do I manage my notification settings?
You can manage the ways you get notifications from the group in your notification settings.
Go to notification settings – Types of notifications
These are the types of notifications you can get from us:
Messages: Communication regarding your move, storage and/or clearance work.
Reminders and suggestions: Reservation reminders, helpful tips to improve your move and other messages related to your activities.
Promotions and tips: Coupons, promotions, surveys, product updates and inspiration from us.
Account support: Messages about your account, your services, legal updates, security and privacy info and customer support requests
How do you get notifications?
These are the ways you can get notifications from M25 Group:
Email: Sent to the email address in your account
Text (SMS): Sent to the phone number in your account
Phone: Calls to the phone number in your account
Manage notifications
When you sign up with us, you can choose to receive promotional and policy notifications and add a phone number to get certain phone and text notifications.
We'll send most of the other types of notifications to you automatically. To review which notifications you're getting and make changes, go to your notification settings.
Turn off notifications
You can turn off most notifications in your notification settings. For text, push, phone and some email notifications, you can also take the following actions to turn them off:
Text (SMS): Reply STOP. To start receiving them again, reply START.
Emails: Click Unsubscribe in promotions and tips or policy and community email.
Push: In your mobile or tablet settings, turn off push notifications for the M25 Group app.
Phone: Ask the caller to remove you from receiving future calls for promotions and tips or policy and community.

To help ensure we can contact you with important information, you can't turn off email notifications related to reservations, account activity, legal updates, security and privacy notices and customer services requests. In some circumstances, such as if we can't reach you by email, we may need to contact you by phone or other means.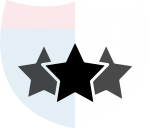 To build a trusted platform, we need to ensure that reviews on our site are helpful, informative and do not expose our community to harm. Therefore, we expect that all reviews adhere to the following:
Reviews should not violate our content policy.
Some content is never allowed on M25 Group. Read M25 group Content Policy.
Reviews should be unbiased.
Reviews are most helpful when they provide unbiased information. ( can you please write something about that? None of the 'worst company in the world' cause we were 5 minutes late)
Reviews should be relevant.
Keep your reviews relevant to the group and your experience. Moving can be a very emotional process and you will need to keep it in mind. Moving companies are not responsible for the emotional stress etc. you going through
To keep reviews relevant, we recommend avoiding the following:
Commentary about a person's social, political, or religious views
Profanity, name-calling, and assumptions about a person's character or personality
Content that refers to circumstances entirely outside of another's control
Content about services not related to the group (ex. Lawyers, exchange date, contractors, etc)
Commentary about past Group reservations, teams or about the group service where it does not relate to the service you are rating
When we receive a report of a review that violates this policy, we may remove the review from our platform.
Repeated violations may lead to suspension or permanent deactivation of responsible account(s).
Reporting a review that violates this policy
To report a review for violating M25 Group's review policy, contact us.
To leave a review for a recent service, go to your reviews.
Reviews are limited to 500 words and must follow the Group's Review Policy. The best reviews include information that will help future clients. For example, you can share your interactions with your team, account manager, or move coordinator.
As part of the review process, you'll also have the option to leave private feedback for your team or move coordinator. These personal comments are shared at the same time as the reviews are posted.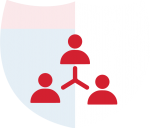 How do I earn credit from referring a friend to our group?
To earn credit, send a referral link to your friends. When a friend uses that link to join the group, they'll get the credit that will automatically apply towards their first qualifying reservation with the group.
To get that credit, the person being invited needs to:
Be new to the group and not already have an m25 group account
Sign up through the invite link
Make a reservation with the minimum total value (excluding fees or taxes) indicated in the referral invitation.
When your friend completes their first qualifying reservation, you'll earn credit to use for your group reservations.
You'll get the credit after your friend checks out, and it will show up automatically on the checkout page of a qualifying reservation, excluding fees and taxes.

To get all your current referral details, go to Invite Friends from your M25 Group account.
To count as a qualifying reservation, a service must have the minimum total value (excluding taxes) indicated in the referral invitation. Amounts may vary during promotional periods. Your available credits automatically appear on the checkout page. If the travel credits aren't automatically added, it means the reservation wasn't worth enough.
You can earn up to £2,000 total in credit, but credits expire one year from the date issued. For more details, read the full M25 Group Referral Programme Terms and Conditions.