Are you looking for a rubbish removal service in London? From time to time, we all end up in a position where we have more rubbish than we can get away with squeezing into general waste or even the back of our car to take to the local recycling centre. In times like these, you either bury your head in the sand and choose to live a life surrounded by useless clutter, or you rise and begin googling dealing with rubbish removal in London to see who will come to your rescue. 
We are not going to lie, you won't be short of choice, but we thought we would put together a quick guide for things to look out for when choosing a rubbish removal service in London.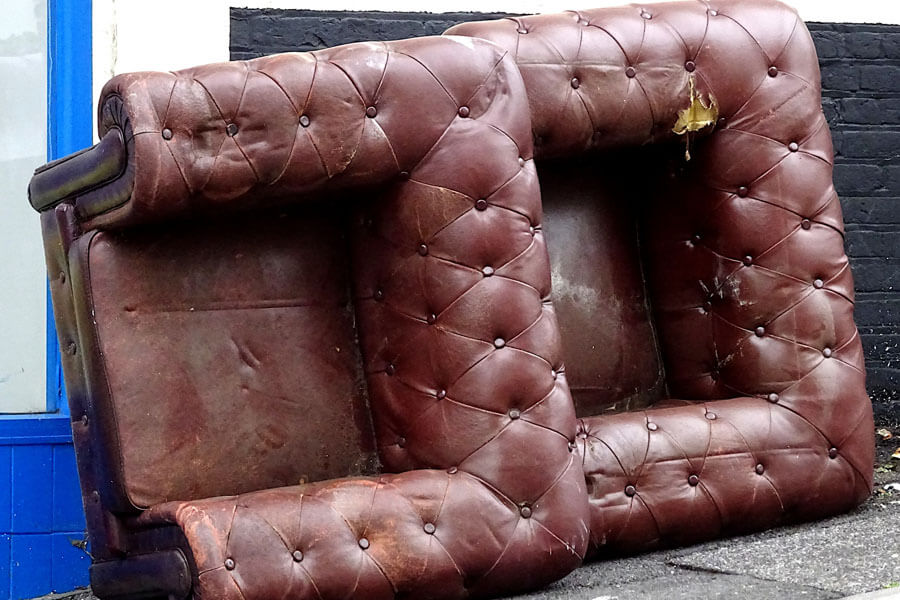 Whatever type of rubbish you have to get rid of, whether it is a lifetime of hoarded treasure in the garage or rubble and building materials from a recent renovation project, it's always worth asking your local friends and family which rubbish removal London company they used to complete their work and how they rate them. Of course, any company can blow their trumpet and tell you how amazing they are, but what the customers say about them will tell you the most.
If you don't have anyone who can recommend a service to you, the next best thing is to search online for rubbish removal in London. You'll be faced with many options, so have a quick mooch through some websites and shortlist a few that look the part and look the least likely to fly-tip your goods after collecting. Then, call a couple to see how they handle your request. You can tell a lot about a company by how they deal with its customers. 
Don't be afraid to ask questions
Once you've zeroed in on a rubbish removal London company that looks right for your job, take some time to call them up and ask questions about how they take care of rubbish removal. You want one that is licensed to handle rubbish, has insurance and provides you with waste clearance paperwork after the jobs are complete. You can also ask about the equipment they use and any credentials.  
We can't stress how important it is to ensure that any rubbish removal company handles your waste properly. We have heard so many horror stories about clients being fined due to cowboy companies collecting the waste and Londoners' hard-earned money only to dump the waste in a public space illegally. It's terrible for the environment, bad for our clients and gives honest rubbish removal London companies like us a poor reputation.
Be environmentally conscious
If you are having a clearout, you'll want to make sure you are choosing a rubbish removal London company that is doing its bit for the environment. At M25, when we are appointed to clear a house, we try to sell, donate or send good quality items overseas. We recycle as much as humanly possible, so as little as possible goes to landfill. 
M25s - Legendary rubbish clearance service
Did you know as well as being the best removal company the capital has to offer we are also a fully licenced, insured and qualified rubbish removal company? Yes, we know what you are thinking. Is there anything we can't do? 
Our customer reviews speak volumes, and our rubbish removal London teams are the best in the business. Contact us to discuss your rubbish removal London requirements today.