House Removals in London from £225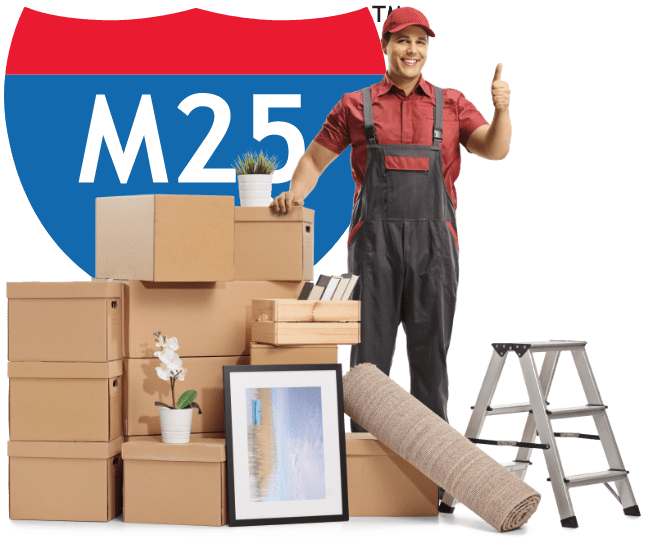 "Such an amazing experience with M25.Nothing was a problem for them, and the clear labeling and organisation that they used made it a pleasure to move with them."
"I cannot speak highly enough of the M25 team. Their professionalism and services have been second to none. They made our house move very smooth and stress free. Highly recommend their services."
"These guys are great! It's the 4th time I've used them, they took time to make sure each item was unpacked & reassembled exactly how we wanted it. If you're moving house, do yourself a favors and use these guys."
Pick a Service
Choose the right M25 Super Van service for your needs.
Book Your Move
Make an online booking with just a few dicks.
Sit Back & Relax
Our team will make your move a stress-free day!
M25 Super Van
Driver + Support
M25 Super Van
Driver + Team